About Me
At the age of 22, my real estate interest ignited with the purchase of my first home. The experience served to develop my passion for the industry. I feel this combined with my love and experience in customer service create a solid platform to guide people through the real estate process. My degree in web technologies further assists me with the digital marketing of properties for sale.
I listen to a client's needs, providing them with friendly, caring and professional personalized service. Buying and selling a home is one of the biggest decisions in a person's life, so it is my duty to represent my clients to the best of my ability and look out for their best interests. I try to ensure that all parties involved, (buyers, sellers and agents), have a positive experience in each transaction.
"A little bit Jersey, a little bit y'all"
F.A.Q.'s for Meghan Carroll
"Where is that accent from?"
South Carolina
"You aren't from around here are you?"
Well, sort of…I grew up here! My dad is a 3rd generation thoroughbred horse trainer who has been racing at Monmouth Park since the 1970′s. My parents and I lived in Sea Bright, Wanamassa and finally "settled" in Eatontown. I went to school half the year in New Jersey and half the year in South Carolina until the 8th grade. I finished high school and college in South Carolina but spent every summer in New Jersey. My parents later bounced around Long Branch, before moving to beautiful Monmouth Beach, NJ.
"How/Why did you end up in New Jersey?!"
I've been wanting to move back for years! And after spending the last 15 years in the south, it was time. I love New Jersey and the Jersey Shore!
"Where did you live down south?"
I went to school at Clemson Univeristy in upstate South Carolina (Go Tigers!), then lived in Columbia, SC, then moved to the lowcountry to (the greatest city in South Carolina), Charleston and spent the last 11 years in the beautiful mountains of Asheville, NC.
"Don't you know people are moving OUT of New Jersey to those towns?"
Yep! So I can help you out with relocation if you want or give you travel tips!
What do you love about New Jersey?
• The Jersey Shore, of course. Each little town is unique!
• The food is amazing! (Diners! Pizza! Bagels! Bakeries!)
• Monmouth County is filled with history & has a lot to offer!
• You like my accent, but I LOVE yours.
• Shopping, shopping, shopping!
• Its diversity & how much people celebrate their heritage.
• I don't like pumping gas & I don't have to here. By law.
• New Jersey isn't boring! It's beautiful!
• I'm close to the city & a plane ride away to anywhere!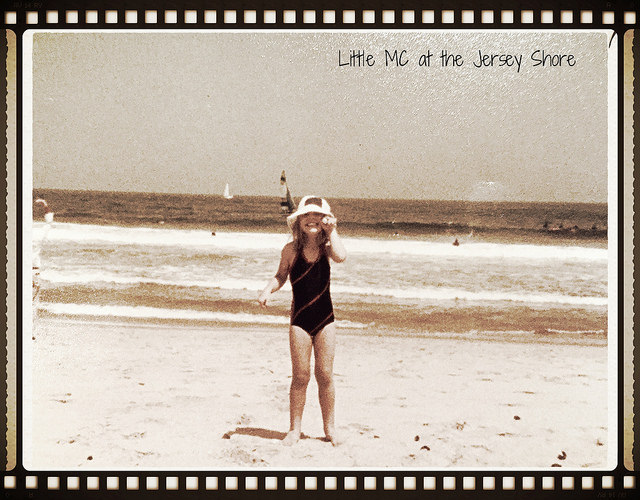 "When I first started looking I called other realtors, who acted as if they didn't really need to work. Asbury Park is red hot and to find a place can be difficult and to find a dependable realtor may be even worse. Well, I cannot say enough about Meghan and how helpful she was to me when looking for a house. Meghan exceeded my expectation and actually thought of what I needed before I did! She did research on the area, knew what felt like the right fit for me. She was caring, considerate, and readily available. I was always able to trust and depend on her to get all aspect of the offer done. From looking for a place to closing on the house Meghan was there. I have even began sending referrals. You cannot go wrong if you pick her as your agent."-Dionne
Absolutely amazing experience! Made everything very easy and was able to work around my schedule 100%. Also was able with short notice highly recommend using Meghan Carroll.
-Joseph
As a first-time homebuyer, Meghan was extraordinary. My 'unofficial' search began a year prior to finding my current home, and she was incredibly helpful. She is knowledgeable about the Asbury Park area, showed me different options based upon my 'wish' list and she delivered when she showed me the property that became my home.
She answered every question (or pointed me in the right direction when she wasn't able to provide the answer) and was responsive to my seemingly endless calls/texts. I couldn't recommend Meghan more highly!